Hospitals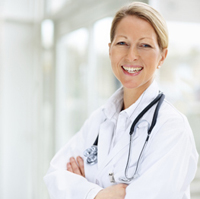 Did you know that COPD is responsible for more than $29B in US medical costs? And did you know that each hospital readmission amounts to approximately $9,700? At ProvidaCare, we know how important it is to stabilize chronic respiratory conditions and keep our patients away from the hospital. Our non-invasive ventilation equipment for patients with COPD and neuromuscular diseases such as ALS and MS, means that patients can receive ventilation respiratory therapy in their homes, improving their quality of life and stabilizing their condition. ProvidaCare also provides respiratory therapy equipment to patients with Obstructive Sleep Apnea.
At Providacare, we are committed to improving clinical outcomes while reducing unnecessary hospital costs and hospitalizations. Early diagnosis and proper treatment of respiratory disease not only results in healthier patients, it results in lower healthcare costs.
We look forward to working with you. Contact us or call 218-727-5555 today.
Sources: National Heart Lung and Blood Institute, US Dept. of Health and Human Services, 2009; Pharmacy Times, Robert Scholz, RPh, MS, MBA, March 2014.